Ohi Day (Greek National Day - 28th October)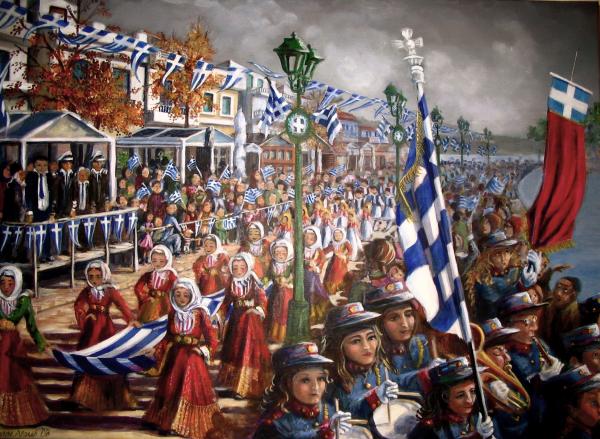 This ultimatum, which was presented to Metaxas by the Italian ambassador in Greece, Emanuele Grazzi, on October 28, 1940, at dawn (04:00 am), after a party in the German embassy in Athens, demanded that Greece allow Axis forces to enter Greek territory and occupy certain unspecified "strategic locations" or otherwise face war. It was allegedly answered with a single laconic word: όχι (No!) However, his actual reply was, Alors, c'est la guerre (Then it is war).
In response to Metaxas's refusal, Italian troops stationed in Albania, then an Italian protectorate, attacked the Greek border at 05:30 am—the beginning of Greece's participation in World War II (see Greco-Italian Warand the Battle of Greece).
On the morning of October 28 the Greek population took to the streets, irrespective of political affiliation, shouting 'ohi'. From 1942, it was celebrated as Ohi Day. (Source:

-I'm so proud of that Greeks. The Greeks who died for the freedom of their motherland. RIP to all of them and THANK YOU!